Christmas is my absolute favorite time of year. So it's no wonder that there are so many traditions and events that make up our holiday season. Here are all the highlights!
The Nutcracker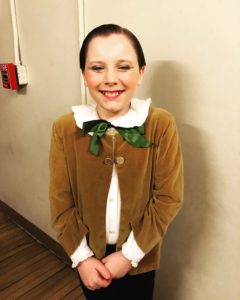 This year Brendan decided he wanted to pursue ballet and that led to auditioning and being cast as a Party Boy in the Jose Matteo Ballet Company's Nutcracker. He performed in more than a dozen shows at the Majestic and Strand Theatres. He had a great time!
Newport Mansion tour
(The Breakers)
This was new this year – Pascarelli girls night out. It was a leftover Mother's Day gift and the perfect way to kick of December. The mansion was beautifully decorated, the music was beautiful and the company was pretty great too. Hopefully we do this again next year!
Parties
We hosted the Tracy Family Christmas Party and attended (san Brendan who was at the Nutcracker) the Brady's party. It was great to catch up with everyone. Yearly pictures from these parties make us realize how old everyone is getting! But also provide a great opportunity to catch up with favorite people.
Enchanted Village
We will always love visiting Jordan's Furniture to see the Enchanted Village and for the kids to ice skate. So happy they still will go with us!
Christmas Lights
Going to Blink! has also been a fun family night out. It makes for silliness too!
Nights out with the Boys
Brendan was invited to the Commonwealth Shakespeare Company's Holiday Party and I got to be his plus one. He had a great time catching up with friends. The next night I got to attend the Pops holiday concert with Aidan. Both very different but very fun nights!
We saw Santa!
Holiday Concerts
Brendan's Condon concert was awesome (his class performed a theater piece) and Aidan performed in the 8th grade band and junior jazz band.